EXCELSIOR COVENANT PRESCHOOL
Program Philosophy
Our philosophy is to provide a Christ-centered kindergarten readiness learning environment that encourages the development of the whole child through learning centers and creative play. Our teaching style is:
Encouraging
We encourage and affirm children's efforts
Individualized
We support children's developmental needs and personal interests
Positive
We see the potential in each child and encourage them toward growth
Christian
We reflect the love of Christ in our environment, activities, words, and deeds
WE ENCOURAGE
Social development

 by providing opportunities for making friends, sharing, taking turns, resolving conflicts, solving problems, and building self-esteem.

Emotional development

 through verbal expressions of thoughts and feelings, experiencing kindness, fairness, empathy, understanding rules and limitations, and by recognizing and respecting the emotions of others.

Language and literacy development

 by including extended vocabulary words in conversation, poems, rhymes, music, and reading aloud. The children are introduced to the sounds of letters and writing activities.

Intellectual development

 by including fun, hands-on learning activities, science materials, dramas, problem solving, stories, and puppetry.

Physical development

 of large motor skills through indoor and outdoor games and activities, and fine motor skills through manipulative toys, blocks, puzzles, writing, and creative activities.

Spiritual development

 with daily devotions, prayers, Bible words, Christian songs, service projects, Preschool Chapel, and Vacation Bible School.
CHRISTIAN EDUCATION
Daily Devotions
Bible memory words
Prayers
Christian songs
Chapel
Christmas program
Vacation Bible School
MUSIC ENRICHMENT
The children gather with our music teacher once-per-week for a fun interactive time of music
Vocabulary and phonemic development with language and rhyme in songs
Movement to music develops balance, coordination, and motor skills
Appreciation of the properties of music: loud, soft, fast tempo, slow tempo, pitch
Musical instruments promote rhythm awarenessChristian songs
Large group dynamic
SPANISH PROGRAM
Our Spanish teacher brings a fun, interactive Spanish lesson to every classroom once a week
Children love to learn Spanish through songs, stories, games, and active learning
Multi-cultural awareness and vocabulary growth
Exposure to a foreign language at a young age supports brain development and cognitive growth
Facilities
Our school is located in the education wing of Excelsior Covenant Church. The preschool wing is built for preschoolers with tot-sized bathrooms, bright colorful classrooms with lots of windows on a walk-in level. Families use our private entrance. We enjoy a large fully-equipped indoor gym, fenced outdoor playground, and lunch room.
Housekeeping corner
Block play
Library center
Cognitive toys and games
Manipulative toys
Science and nature table
Sensory play
Arts and crafts
Dramatic play
Music activities
Cozy coupes
Riding trikes
Balls and hoops
Slide
Climbers
Wagons
Large fenced area
Fully equipped
Moon Rock climber
Natural Tamarack engineered wood chips
Handicap accessible
Benches
STANDARDS
Licensed by the State of Minnesota Department of Human Services
Licensed to serve 80 children per session with a total enrollment of 200.
Classes are small and do not exceed 10 children per class of toddlers, three's, four's, and five's.
Potty training is not required, but recommended for children ages 3.5.
Teacher/student ratios are 1 to 5 for toddler classes. 1 to 10 for ages three to five years.

Excelsior Covenant Preschool does not discriminate on the basis of race, color, and national or ethnic origin in administering its educational policies, or programming.
Staff
Our loving and dedicated Christian teachers are well-educated and experienced early childhood professionals. All participate in programs of continuing education for professional development in early childhood education and are certified in CPR and First Aid. All are certified and approved through the Minnesota Department of Human Services licensing division regarding education, experience, and background studies.
SANDY BUTLER
PROGRAM MANAGER
DAISY ANDERSON
BETHANY BUTLER
DENISE JONES
KRISTA LARSON
SUSAN MATTHEWS
LISA MESSERLI
JENNIFER NOBLE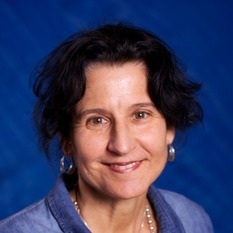 MARY PAIS
LINDA PLATT
TINA QUINLAN
VELINDA SCHREPEL
PAM SCHROEDER
PAT UNER
BECKY VAAGENES